Introduction:
Credit cards have become indispensable tools for managing finances and enjoying various benefits. Among the leading credit card providers, VISA and Mastercard offer a diverse range of card variants, each tailored to different lifestyles and preferences. In this article, we will delve into some of the best credit card variants from VISA and Mastercard, highlighting how they benefit users.
VISA and Mastercard: Global Leaders in Credit Cards
VISA and Mastercard are two of the most recognized names in the credit card industry, and their extensive networks ensure wide acceptance around the world. They collaborate with various financial institutions to offer an array of credit card options, catering to individual needs and preferences.
Visa Inc. is a global financial services company and one of the world's leading payment technology firms. Founded in 1958, Visa has established itself as a trusted and widely accepted form of payment across the globe. The company operates a vast payment network that connects financial institutions, merchants, and consumers, enabling secure, convenient, and efficient electronic transactions.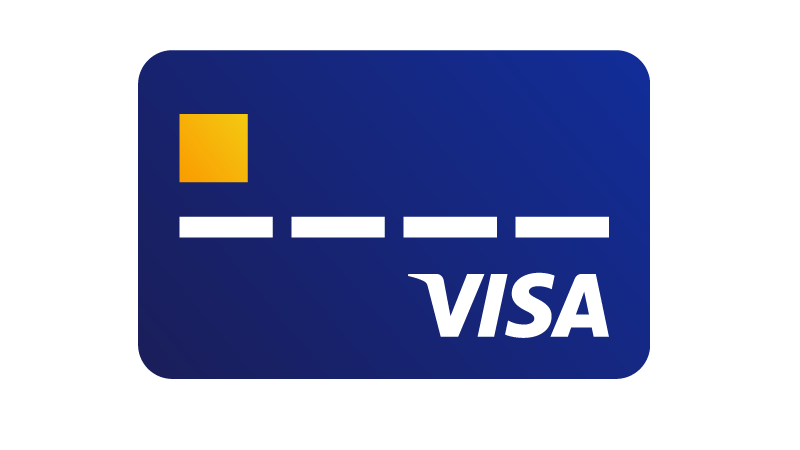 Visa offers a range of financial products and services, including credit cards, debit cards, and prepaid cards, making it possible for individuals and businesses to make purchases, transfer funds, and access cash worldwide. With its commitment to innovation and technology, Visa continues to play a pivotal role in shaping the future of digital payments, ensuring that people can transact seamlessly and securely in an increasingly interconnected world.
Exploring the Best Credit Card Variants
VISA Infinite and Mastercard World Elite: Ultimate LuxuryThese premium credit card variants are designed for high-net-worth individuals who seek the utmost in luxury and convenience. Benefits typically include:

Travel Perks: Complimentary airport lounge access, priority boarding, and travel insurance coverage.Concierge Services: 24/7 concierge services to assist with travel bookings, reservations, and event planning.Rewards: Earn generous rewards points or cashback on purchases.

Benefit for Users: Ideal for frequent travelers and those who value premium services and exclusive experiences.

VISA Platinum and Mastercard Gold: Enhanced BenefitsThe Platinum and Gold variants offer an elevated experience with benefits such as:

Extended Warranty: Extends the warranty on eligible purchases.Purchase Protection: Provides coverage against theft or damage to purchased items.Travel Assistance: Travel insurance, rental car coverage, and emergency assistance services.

Benefit for Users: These cards suit those who appreciate added protection and benefits on their purchases and travel.

VISA Cash Back and Mastercard Cash Rewards: Cashback EarningsThese cards reward users with cashback on their purchases, typically ranging from 1% to 5% or more on select categories like groceries, gas, or dining.

No Annual Fee Options: Some cashback cards have no annual fees, making them cost-effective.Introductory Offers: Many offer generous introductory cashback bonuses for new cardholders.

Benefit for Users: Ideal for individuals who want to earn cashback on everyday spending without the complexity of points or miles.

VISA Travel Rewards and Mastercard Travel Credit Cards: Exploring the WorldTravel rewards cards are tailored for globetrotters and adventure seekers:

Miles or Points: Earn miles or points for travel-related expenses like flights, hotels, and car rentals.Travel Perks: Benefits often include trip cancellation insurance, no foreign transaction fees, and exclusive hotel upgrades.

Benefit for Users: Perfect for those who love to travel and want to earn rewards for their adventures.

VISA Student and Mastercard Student Cards: Building Credit ResponsiblyDesigned for students and those with limited credit histories, these cards promote responsible credit use:

Low or No Annual Fees: Most student cards have low fees or no annual fees.Credit Education: Some cards offer resources to help users learn about credit management.

Benefit for Users: Ideal for students and young adults looking to establish and build their credit while enjoying the convenience of a credit card.

Conclusion
VISA and Mastercard offer a wide array of credit card variants, each catering to different preferences and lifestyles. Whether you seek luxury travel perks, enhanced purchase protection, cashback rewards, travel rewards, or an opportunity to build credit responsibly, there's a card variant that can suit your needs. Choosing the right card involves assessing your spending habits, financial goals, and preferences. By selecting the best credit card for your situation, you can maximize the benefits and financial advantages that credit cards offer while enjoying the convenience and security they provide.
Here are five frequently asked questions (FAQs)
1. What's the main difference between VISA and Mastercard credit cards, and does it affect the benefits offered by each card variant?
The primary difference between VISA and Mastercard lies in their payment networks, but both companies offer a wide range of credit card variants with various benefits. The specific benefits of each card variant may vary depending on the issuing bank or financial institution, so it's essential to review the terms and conditions for each card.
2. How can I determine which credit card variant is the best fit for my financial needs and spending habits?
To choose the best credit card variant, consider your spending patterns, lifestyle, and financial goals. Evaluate factors like rewards, annual fees, interest rates, and additional benefits such as travel perks or purchase protection. Compare different cards to find the one that aligns with your priorities.
3. Are there any eligibility requirements for applying for premium credit card variants like VISA Infinite or Mastercard World Elite?
Premium credit card variants often have specific income and credit score requirements. These requirements can vary by the issuing bank or financial institution. To apply for premium cards, you may need to meet certain financial criteria, such as a high annual income and excellent credit history.
4. Can I switch from one credit card variant to another within the same credit card network (e.g., from a standard VISA to a VISA Platinum card)?
Many credit card issuers allow cardholders to request an upgrade to a higher-tier card variant within the same network, provided they meet the issuer's eligibility criteria. Contact your card issuer to inquire about the possibility of upgrading your card.
5. How can I make the most of the rewards offered by cashback and travel rewards credit card variants?
To maximize rewards, use your cashback card for everyday expenses like groceries and gas. For travel rewards cards, use them for travel-related purchases such as flights, hotels, and dining. Pay your credit card balance in full each month to avoid interest charges, as interest can negate the value of rewards earned. Additionally, keep an eye on special promotions and offers that can boost your rewards earnings.